About The Author
Kenneth William Kayser through the early years....
Ken's Mom, Audrey Louise Nachbar and Dad, Ralph William Kayser Jr. were married in Buffalo, New York on November 25, 1949 exactly the same day GM's one-millionth Cadillac was built. Ken was born on Thanksgiving Day November 23, 1950 when Oldsmobile was ready to engineer GM's first automobile with experimental fuel injection. Oldsmobile completed GM's first fuel injected automobile a year later about Ken's first-birthday.
Twenty-three days before Ken's second birthday Chevrolet finished building the first experimental Project Opel Sports Car EX-52 and it was test driven by Maurice Olley who released it to Harley J. Earl for GM Styling's transformation into the 1953 GM Motorama Corvette. Harley Earl purchased the first 1953 Production Corvette E53F 001003 just after Ken's third birthday in December 1953.
On Ken's fourth birthday, November 23, 1954 Chevrolet assembled GM's Fifty-Millionth vehicle; a Golden Anniversary 1955 Chevrolet Bel Air with GM President Harlow H. Curtice leading a parade down Saginaw Street in Flint, Michigan.
When Ken turned five years, Zora Arkus-Duntov was testing his Corvette Camshaft in Corvette Test Car #5951 at the GM Arizona Proving Ground at 155 MPH in preparation for his sucessful 150 MPH Flying Mile at Daytona Beach, Florida.
Zora and his engineer Ken Hansen dynamometer tested Harlow Curtice's #1 Fuel Injection Unit on September 22, 1956 and Harlow presented it to Harley Earl. On November 23, 1956 Ken's sixth birthday, Chevrolet Work Order 95017 authorized Zora to install Curtice's #1 Fuel Injection unit in Earl's GM Styling Show Car; the 1957 Super Sport Corvette. Also on November 23, 1956 Chevrolet's Work Order 17696-14 authorized Zora to perform a Special Test on his Corvette "SR" Fuel Injection Duntov Cam 283 HP V-8.
At Ken's lucky seventh birthday in 1957 GM Styling was putting the final touches on its "Airfoil" full size clay model that set the body style theme for the 1963 Corvette Sting Ray.
In 1958 when Ken was turning eight, GM President Harlow Curtice retired on November 1st and was suceeded by John Gordon with Frederick Donner becoming GM's Chairman; unfortunately both anti-corporate racing zealots.
Zora had just begun engineering the "R-Car" at Ken's ninth birthday; eventually becoming the Chevrolet Engineering Research Vehicle (CERV) that Zora first tested one week after Ken's tenth-birthday at Pikes Peak.
The 1963 Corvette Sting Ray debuted at the Detroit Auto Show on October 22, 1962 one-month before Ken's twelveth-birthday.
On Ken's November 23, 1964 fourteenth birthday Chevrolet engineering officially approved the 1967 Corvette based on the 1965 Mako-Shark body. As Ken turned fifteen and sixteen Zora was conjuring up the Corvette L-88 engine and his 1965 Corvette L-88 Test Car #58053.
The 1967 Corvette was delayed one model year year and was introduced as the 1968 Corvette when Ken was accepted to General Motors Institute November 20, 1967 just three days before his seventeenth birthday when Ken began applying for G.M.I. sponsorship at Chevrolet Tonawanda.
After Ken turned eighteen in November 1968 he contracted the highly contagious "Big Block-itis" and never recovered!
Ken Kayser's GM Career...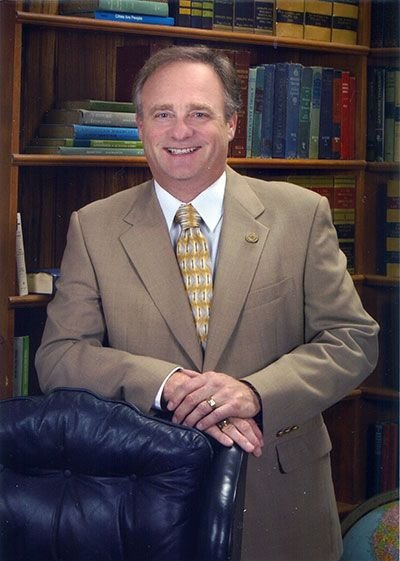 By John D. Crabtree - Retired Plant Manager;
Flint V-8 Engine, Flint Engine South & Tonawanda Motor Plant
Kenneth W. Kayser received a letter from Mr. William L. Holcomb dated December 6, 1967 stating the was selected for sponsorship to General Motors Institute (G.M.I.) by the Chevrolet Motor Plant in Tonawanda, New York. John J. Hamacher's letter dated May 17, 1968 informed Ken to report for work at the Tonawanda Motor Plant, on June 26, 1968 as a General Motors Institute (G.M.I.) Co-operative Engineering Student.
G.M.I. President Harold P. Rodes' letter of July 22, 1968 informed Ken that his G.M.I. college career started August 19, 1968 in Flint, Michigan. During Kayser's four six-week co-operative work terms per year at Tonawanda he spent as much time as permitted in the Mark IV engine departments; Engine Assembly Line, Mark IV Hot Test, Cylinder & Case Machining, Cylinder Head Machining, Crankshaft Machining and Connecting Rod Machining.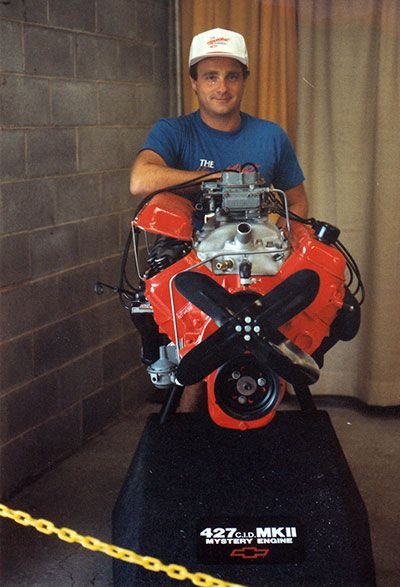 The Chevrolet Engineering Product Engineering Test Laboratory was at least a once a week favorite "Hot Spot" for Ken where dynamometer operator Reed Johnson always had the latest breaking insider news as was the Company Car Garage stop for a coffee. In 1969 three additional ZL-1 engine "Hot Spots" came on line; the Aluminum Cylinder & Case machining area where the Sundstrand 5-AxisN/C Omni-mil Machining Center was located and the adjacent "cryogenic" iron bore liner insertion area. The third new "Hot Spot" was the temperature and humidity controlled "ZL-1 White Room" were just a few senior engine builders each hand assembled one ZL-1 engine at a time in personalized work stations.
From 1987 to 1990 Kayser was the Quality and Statistical Methodology Manager for the Chevrolet - Pontiac - Canada (CPC) Tonawanda plant overseeing all four engine families including the Mark IV "Big Block". General Motors CPC Engineering re-designed the Mark IV as the new Mark "V" engine for 1990. The redesign brought the Mark "V" up to date with new casting and machining technologies and new product features to improve; quality, reliability, durability and U.S. government mandated fuel economy and emissions regulations. The Mark "V" engine launch set new quality standards at Tonawanda, CPC and GM and it was well received by the automotive press, Chevrolet and GMC vehicle purchasers and the aftermarket marine and industrial customers. In 1991 Kayser was named Tonawanda's Mark "V" Business Unit Manager overseeing the entire product and process from material acquisition through manufacturing to the customer base. Chip Miller, the co-owner of Carlisle Productions called Kayser and invited Tonawanda's Mark "V" engine debut to Corvettes at Carlisle in 1991. Kayser and two very senior Mark "V" Engine Assembly line utility technicians set-up the CPC Tonawanda display in Carlisle's T-Building.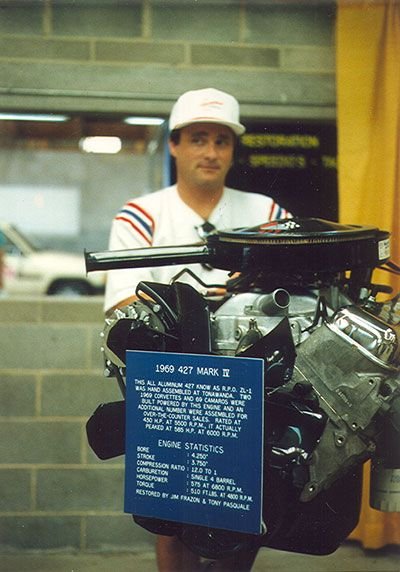 Kayser launched the immensely popular Mark "V" 502 CID engine line-up in 1992. Cadillac Motor Division's Special Product Engineering called Kayser in late 1992 after they designed and built the first U.S. Presidential Limousine Fleet since the Eisenhower administration. Cadillac's Presidential Limousines could not pass the U.S. Secret Service's (US-SS) acceptance requirements with the standard 454 CID Tonawanda engine as purchased from the GM Parts Division.
Ken boarded the GM Air Transport Convair at the Buffalo, NY airport the next morning headed to Detroit's City Airport to visit the US-SS top secret facility at the GM Technical Center's Manufacturing Development Building in Warren, Michigan. After receiving the U.S. government's security check and clearance Ken met with the US-SS Cadillac Presidential Limousine project managers and engineers to fully review the vehicle and understand the demanding acceptance and performance requirements.
Kayser then met with the Mark "V" Assistant Chief Engineer John Stier at the CPC Engineering Center to customize and adapt the bullet-proof Mark IV LS7 engine to the Cadillac limousine's performance requirements. The Bill of Materials was complete and on the spot orders for purchased parts was issued "Rush".
Ken elicited the support of CPC Tonawanda's Plant Manager Donald Rust and the United Auto Workers Local #774 President Kenneth Kaiser. They developed a joint plan to make the assembly of four Cadillac limousine engines a "significant and fun Tonawanda style event". Cadillac's U.S. Presidential Fleet powered by Tonawanda's new LS7 engine's passed the US-SS test at Quantico, VA with flying colors! The US-SS presented Kayser with a U.S. Secret Service "Star" emblazoned walnut placard citing the "Outstanding People of CPC Tonawanda for their Outstanding Performance Engines in the U.S. Presidential Limousines". With Don Rust and Ken Kaiser's continued U.A.W. Local #774 support a fifth LS-7 display engine was built for the Tonawanda Plant Lobby with the US-SS Citation displayed on the wall behind it.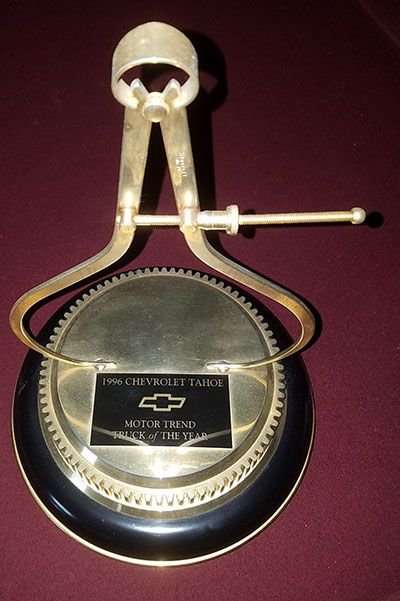 In 1994 Kayser transferred to the newly formed GM Powertrain Headquarters in Pontiac, MI where he was a seasoned engine manufacturing and engineering veteran; responsible for the Cadillac Northstar V-8 engine and transmission and a consultant for all other GM engines. In May 1995 just three months before 1996 V-8 engine SORP, Ken was reassigned by GM Powertrain Director Gary Norton to Flint V-8 Engine Plant. As Flint V-8's Plant Manager I understood why Ken was reluctant to join a facility scheduled for closure with no chance of redemption but I needed his talent and expertise! I told Ken the Master Mechanic job was his if he would accept it. The Flint V-8 plant had produced 45 million V-8 engines over the first 45 years of life well past the equipment's expected life cycle.
Fortunately for me Ken said he'd rather be where he could contribute the most good for GM and got right down to the business of helping resurrect the Flint V-8 Engine plants manufacturing and engineering viability through the end of 1999. Ken immediately engaged Mark Damico at CPC's Small Block Engineering Group at Pontiac headquarters to process and expedite paperwork necessary to document Kayser's re-engineering of the 1996 Flint V-8 engine to meet the U.S. government's new 1996 stringent fuel economy and emissions regulations. It was no small task for an engine designed in 1952 with equipment purchased in 1953 and placed in production in July 1954 to meet the new On-board Diagnostics a.k.a. as OBD-II.
Ken asked me to approve nearly a half-million dollars to purchase his profound new design tooling to reduce the Cylinder Bore diameter tolerance from its historic 1954-1995 .003" to the 1996 .001" tolerance and the new 1996 pistons "low tension" ring package required the net cylindrical geometry specification be cut in-half to meet the emissions certification. I asked Ken one question; Can you guarantee it will work? Ken replied; No I cannot guarantee it will work, however there is no fundamental reason why it won't work!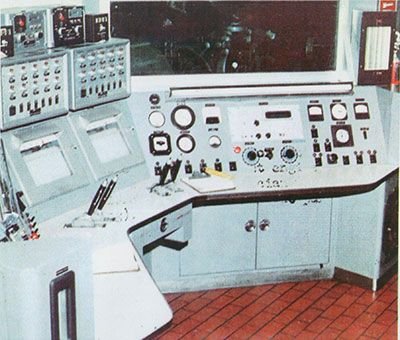 Ken's design was considered impossible by all worldwide engine manufacturers and equipment suppliers at the time but Ken's reputation was good enough for me. When the new tooling arrived, myself and Ken met with all three shifts of our Flint V-8 skilled tradesmen that would have to make it work on the plant machine floor and to a person they all understood the dire consequences if it did not work. GM would be short about 3,000-4,000 1996 V-8 engines per day with no other options available Our skilled tradesmen all vowed to work together and rally behind the change-over to Kayser's cylinder bore honing tools and they nailed it on their first attempt! We ran one-hundred V-8 Cylinder Cases and when measured with brand new electronic state of the art gauging; ninety-eight were perfect and the two that were not had only one bore slightly out of spec. That's 99.8% success when measured by 800 individual bores. WE were now in business!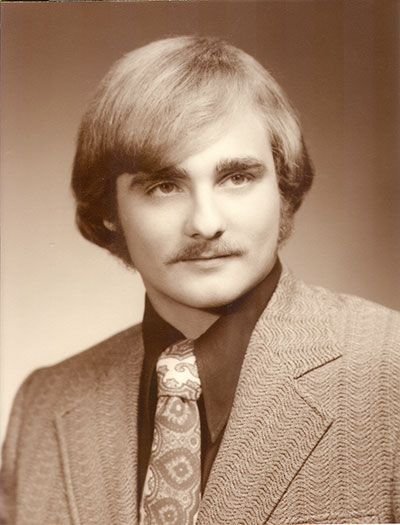 I asked Ken to tighten up the #1 Connecting Rod and the #1 Crankpin because the side force of the accessory drive belt cause a noticeable amount of #1 rod bearing failures. We ended up stabilizing all eight rod bearing clearances with-in specification and hat problem disappeared.
Kayser then took on the elimination of the forever nagging Crankshaft #5 Main Bearing "cold-start Knock" noise issue that no one could solve ever since lighter engine oils were required to reduce exhaust emissions in the mid 1980's. Kayser adopted a known technique used since the 1960's at race engine shops and we put it in operation at Flint V-8 too. I can tell you we met strong opposition from the bean counters at Headquarters because of the significant extra manpower required but the problem instantly disappeared too.
Ken then went after the nuisance engine vacuum warranty leaks since the mid 1980's caused by the unused vestiges of the mechanical engine mounted fuel pump left over after changing to in-tank fuel pumps. For the upcoming 1996 OBD-II mandated "Check Engine Light" the vacuum leaks had to be eliminated to avoid utter chaos it would have caused at dealers repair shops. Kayser stopped drilling the two left over fuel pump "leak holes" and the problem disappeared too. Ken built two off-line work stations to drill the two holes only for pre 1986 service engines that required the mechanical fuel pump. The cost savings and manpower reduction more than off-set all the manpower added for the #5 Main Bearing fix.
The bottom line is that due to Kayser's perseverance and imaginative re-engineering; the Flint V-8 engine went from GM's 1995 worst in quality to 1996 first in quality despite its half century age handicap! Motor Trend magazine named the 1996 Chevrolet Tahoe "1996 TRUCK of THE YEAR" due to its remarkable engine in a year when there was no new truck in the industry and Motor Trend's judges needed a decisive factor! After displaying the Motor Trend trophy at GM Powertrain Headquarters, CPC's V-8 Engine Chief Engineer Edward Koerner passed the prestigious Motor Trend trophy to me and I passed it to Ken who really earned it.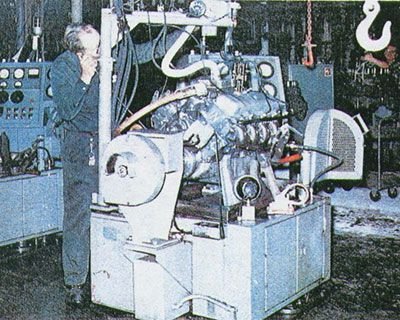 The legendary Chevrolet Flint V-8 Engine Plant on Van Slyke Road in Flint ran like an antique but well-oiled Swiss time-piece until we closed its doors for good in August 1999. The Flint V-8 people went proudly out of business with some of the most laudable achievements in recent GM history and we were rewarded by the GM Powertrain Vice President Homi Patel with a brand new facility for a brand new GM engine.
The Flint V-8 plant was demolished and the new Flint Engine South facility was constructed with a 2002 Model Year SORP producing the Chevrolet Trailblazer and GMC Envoy 4.2 Liter DOHC all aluminum "Vortec" L-6 engine.
Kayser was the first person I added to my Flint South Team and became an instrumental leader. I asked him often to help others solve their technical problems and he always did. We were recognized in 2001 by GM Chairman George Richard "Rick" Wagoner Jr. with the GM Chairman's Honors for 2000. Flint Engine South's 4.2 L engine won Ward's 10 Best Engines its first year and an unprecedented four consecutive years.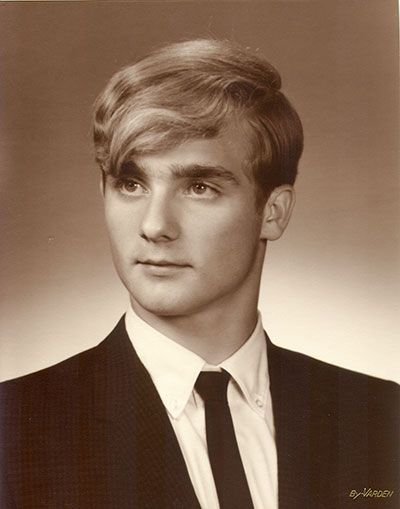 In 2007 Kayser was transferred to GM Powertrain Headquarters in Pontiac, Michigan to plan the Generation "V" Small Block Engine manufacturing roll-out. The roll-out plan encompassed four GM engine plants in the U.S., Canada and Mexico with a combined manufacturing capacity of 7,000 engines per day. Kayser's plan awarded the first Gen "V" Engine 500/day engine module with 100% agile manufacturing equipment to the Tonawanda Engine Plant that would launch the Gen "V" 6.2L LT1 and 6.2L LT4 Corvette C7 engines. Tonawanda's state of the art equipment is so flexible and agile it can production any flavor of Gen "V" engine in GM's portfolio!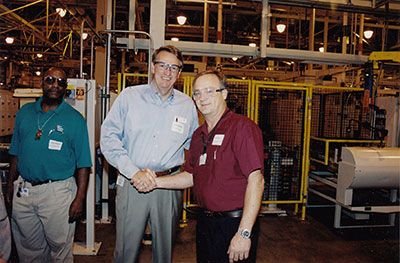 Kayser's other major assignments at GM's Powertrain Headquarters while celebrating his 40th anniversary with GM on June 26, 2008 was planning for the 2013 Corvette C7 Mid-engine "twin-turbo" 32 Valve DOHC V-8 engine! After the "Captive Test Fleet" launch of fifty-three Corvette C6 2009 ZR-1's Kenneth W. Kayser retired November 1, 2008.
The 2020 C8 Corvette LT2 Engine is now in production at the Tonawanda Engine Plant.